Manager - Quality Assurance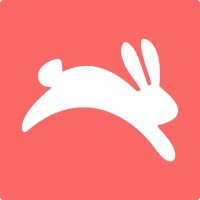 Hopper
Quality Assurance
Remote
Posted on Friday, May 26, 2023
Hopper is seeking a dynamic Quality Assurance Manager who embraces a modern approach to quality assurance, going beyond traditional "box checking" to focus on customer needs, rather than ticking off a scorecard. This is an extraordinary opportunity to break the mold and take our quality program into a new, innovative territory.
Responsibilities
Oversee the management of the quality assurance program, aligning it with COPC standards (scorecards, calibrations, audits, sample sizes, etc.)
Develop rigorous DSAT analysis and quality improvement process to identify root causes and triage performance and quality gaps
Produce business intelligence insights from the QA program, alerting the organization to performance opportunities such as product/service issues and app errors
Implement an automated QA solution to monitor and evaluate 100% of all conversations, including processes and procedures
Drive the quality program as a team of one, indirectly influencing 33 team leaders and over 40 quality analysts at our BPOs in multiple countries
Think outside the box to use QA to add value to the business, operating as more than a metric and a scorecard
Minimum Qualifications
3+ years of experience in a Quality Assurance function in a contact center environment (either managing internal team processes or external vendors)
Proficient in customer experience data analysis, SQL, data visualization, and data quality assurance
Ability to utilize data and perform root cause analysis (RCA) for problem-solving
Advanced knowledge of QA tools (e.g., MaestroQA, Medallia Agent Connect, or similar)
Excellent communication, critical thinking, and problem-solving abilities
Thorough understanding of project/program management techniques and methods
Schedule flexibility to collaborate with teams in different time zones
Experience leading cross-functional team projects
Preferred Qualifications
COPC Certification
5+ years of experience in a Quality Assurance function in a contact center
Experience in managing BPO/OSPsPost secondary education in quality management, business analytics, or a related field
Benefits
Unlimited PTO
$200 Carrot Cash annual travel stipend (available in most countries)
WeWork All Access Pass OR Work-from-home stipend
An entrepreneurial culture where pushing limits and taking risks is everyday business
Open communication with management and company leadership
Small, dynamic teams = massive impact
Additional compensation for medical, dental, vision, disability, and life insurance costs
More about Hopper
At Hopper, we are on a mission to become the world's best — and most fun — place to book travel. By leveraging massive amounts of data, advanced machine learning algorithms, Hopper combines its world-class travel agency offering with proprietary fintech products to help customers spend less and travel better. Ranked the third largest online travel agency in North America, the app has been downloaded nearly 80 million times and continues to gain market share globally.
Here are just a few stats that demonstrate the company's recent growth:
-
Hopper sold around $4 billion in travel and travel fintech in 2022, up nearly 3X over 2021. In 2022, Hopper increased its revenue 2.5X year-over year.
-
The company's bespoke fintech products, such as Flight Disruption Guarantee and Price Freeze, now represent 30-40% of Hopper's total app revenue.
-
Given the success of its fintech products, Hopper launched a B2B initiative called Hopper Cloud in late 2021. Through this partnership program, any travel provider (airlines, hotels, banks, travel agencies, etc.) can integrate and seamlessly distribute Hopper's fintech or travel inventory. As its first Hopper Cloud partnership,
- Hopper partnered with Capital One to co-develop Capital One Travel, a new travel portal designed specifically for cardholders.
-
Recognized as one of the world's most innovative companies by Fast Company four years in a row, Hopper has been downloaded over 80 million times and continues to have millions of new installs each month.
- Hopper has raised over $700 million USD of private capital and is backed by some of the largest institutional investors and banks in the world. Hopper is primed to continue its acceleration as the world's fastest-growing mobile-first travel marketplace.