Electrical Engineer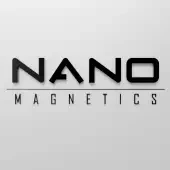 Nano Magnetics Ltd.
Other Engineering
Santa Clara, CA, USA
Posted on Saturday, August 7, 2021
We are looking for an experienced electrical engineer to join our small and fast growing team. You must be a hands-on individual contributor that works well with cross-functional groups to create new technology. You must have a proven track record of creating and shipping things.
You will play an integral role in conceptualizing, designing, and prototyping next generation consumer electronics technology involving magnetism, hardware, software and design.
What You Need To Know/Have…
MS/BS in Electrical Engineering or related knowledge and experience

5+ years of experience

Hands on experience in prototyping, debugging, functional and electrical verification, and diagnostics
Bonus
Experience dealing with contract manufacturers

Experience writing firmware

Experience with soldering, SMTs and reflow

Signal integrity or RF experience

Design, creation and testing of FPGAs/SOCs

Prototyping using Arduino, Spartan-6 or related tools

Layout of multi-layer HDI PCBs with fine pitch BGAs

Be able to work well, be open minded, and remain excited to learn new things with others in a fast-­paced environment
Sounds like you? Shoot us a line to discuss at careers@nanomagnetics.com