Corporate Sales Representative - CSR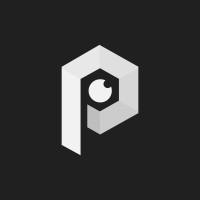 Prevu3D
Sales & Business Development
Montreal, QC, Canada
Posted on Tuesday, April 13, 2021
[French version will follow / Version française suivra]
Who we are!
Prevu3D is an emerging software company on a mission to make the benefits
of 3D reality capture technologies accessible to Engineers and Project Managers in
the manufacturing industry. Our platform provides a novel way to visit and
reorganize industrial environments, easily and playfully.
Please take a moment to visit our site: www.prevu3d.com
Job Title: Corporate Sales Representative
Department: Sales & Marketing
Contact persons: Chief Revenue Officer
Now let's talk about you!
We are looking for talented and seasoned Corporate Sales Representatives to
cover our major sales verticals: Manufacturing, Food & Beverages, and Industrial.
Duties will include sales presentations and product demonstrations, as well as
negotiating contracts with potential clients to meet your sales goals & objectives.
The ideal candidate shares our value that our contacts and potential clients are
people like us. Our clients want to be treated with respect and grow their business,
career, or lifestyle with your help and all the team at Prevu3D.
Are you a good fit for this role?
In order to be successful in this role, you will need to have a deep
understanding of the sales process and dynamics, and also superb interpersonal
skills including the ability to quickly build rapport with both internal teams and
external clients. Previous experience in a corporate sales role is essential. And of
course you should be able to work comfortably in the fast-paced environment of a
surging scale-up tech company.
Responsibilities:
● Generate leads.
● Meet or exceed sales goals.
● Negotiate all contracts with prospective clients.
● Determine pricing schedules for quotes, promotions, and negotiations.
● Prepare weekly and monthly reports.
● Give sales presentations to a range of prospective clients using various means
of communications such as telephone and videoconferencing and, in due
time, in person.
● Manage payments from clients.
● Prepare and submit sales contracts for orders.
● Visit clients and potential clients to evaluate needs or promote products and
services.
● Maintain client records.
● Answer client questions about credit terms, products, prices, and availability.
Must-Have:
● Bachelor's degree in Business (or in a related field) or equivalent work
experience.
● Technical Expertise and experience related to scanning, surveying, and
manufacturing.
● Experience in complex, corporate, multi-level sales.
● Understanding of the sales process and dynamics.
● A commitment to excellent customer service.
● Excellent written and verbal communication skills, both in French and English
(Business Bilingual).
● Competency in office software such as, but not limited to, Google Suite, MS
Office, Slack, and other collaborative platforms.
● Experience in selling services over remote meeting platforms such as
GoogleMeet, WebEx, Zoom, Teams, etc.
● Competency with a CRM. Knowledge of HubSpot is a plus for sure!
● Comfortable working in a fast-paced environment of a surging scale-up tech
company.
Come make a difference at Prevu3D!