Pipeline Developer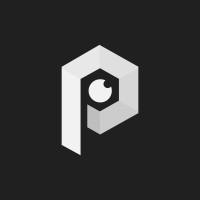 Prevu3D
Software Engineering
Location unavailable
Posted on Thursday, August 5, 2021
Are you looking for a job in computer science, engineering or a similar field?
Do you want to be part of an exciting, fast-paced project?
Prevu3D might be the place for you!
We are a young dynamic startup based in Montreal that works in technology. Our software allows users to visualize and modify a 3D environment generated from a point cloud within the application. Start the race towards Industry 4.0 with Prevu3D!
The person we are looking for…
Has a background in Computer Science, Engineering, or a similar field.

Can work in French and/or English.
We need you to…
Collaborate with the Product and R&D teams to develop specific new tools and workflows to improve productivity.

Contribute to the development and improvement of the pipeline.

Maintain and develop the libraries and APIs for our core tools.

Test and document the adaptability of new software and tools.

Provide technical advice and troubleshooting by documenting and implementing bug fixes or suggesting solutions.

All other related tasks.
You're the perfect match for us if you have…
Experience with Python and C++ programming.

Autonomy in solving complex problems and proactive communication skills.

Good knowledge of basic 3D computing concepts (mesh manipulation, use of textures, etc.).

The ability to work with tight deadlines.
Assets that could help:
Good knowledge of current 3D capture technologies (laster, photogrammetry, etc.).

Knowledge of shaders.

Experience working with the game engine Unity.

Experience with mesh/point cloud processing.

Experience with C# and/or WebGL programming.

Experience with Frontend (Vue.js, React, Angular, etc.) and Backend (cloud services, AWS, Docker, Spring, ASP.NET, etc.) web frameworks.

Experience with implementing or working directly with databases.

A passion for innovation and technology.
If you have a passion for technological innovation and programming, come make a difference with us!