Senior MEMS Design Engineer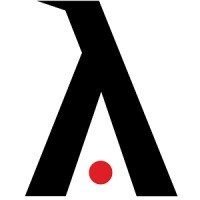 AdHawk Microsystems
Software Engineering, Design
Waterloo, ON, Canada
Posted on Saturday, February 26, 2022
Position Summary
In this role, you will develop new MEMS designs for AdHawk's tracking products. You will be required to perform thorough modeling and simulation of devices suitable for high volume production. You may also lead work on our current electrothermal MEMS scanners, this includes advancing the yield ramp of our MEMS process, and modeling our current device to increase the reliability. You will be working with our cross-disciplinary team to develop specifications for our MEMS scanners and set up MEMS test structures for process control monitoring of electrical, mechanical and thermal properties.
Secondarily, you will be able to verify your design ideas through a MPW/short loop wafer run at top-tier CMOS and MEMS foundries. Our internal ensuite clean room will help to quickly assemble new concept designs for test and validation.
You are a curious and driven person that loves to solve problems and develop new and innovative technology in a collaborative team environment. You are capable of thinking independently, meeting tight deadlines with changing priorities, and leading multiple product developments simultaneously.
Candidate Requirements
Undergraduate Engineering or Physics degree with 5+ years of MEMS production experience

Experience with shipping large volumes of MEMS products such as gyroscopes, accelerometers, MEMS mirrors or other MEMS devices.
Primary Job Responsibilities
Design and model next generation MEMS devices for novel 3D sensing applications

Design of experiments to test and validate next generation MEMS devices

Multiphysics finite element modeling and analysis to understand thermal, mechanical and electrical properties of MEMS devices and identify failure modes and weaknesses

Development of test solutions to measure and monitor MEMS yield, performance and reliability

Perform statistical analysis of test and characterization results for correlation with simulation models or process parameters
In addition to primary job responsibilities, from time to time, you may need to:
Design and develop process control monitoring test structures

Refinement of MEMS design rules to increase yield and producibility

Assist environmental testing, accelerated aging, device characterization to validate devices

Analysis of MEMS using various characterization techniques, inspection tools and testing protocols
Required Skills
Experienced with FEA software such as Coventorware, COMSOL or ANSYS

Proficient in FMEA and failure mode analysis techniques

Familiar with MEMS characterization techniques such as SEM, EDX, XRD, FIB and Auger

Experience with MEMS layout software such as L-Edit, Cadence, K-Layout

Experienced with strife testing of MEMS components such as ESD, drop testing, UHAST

Familiar with Monte Carlo analysis or other statistical methods to quantify the effects of process tolerances

Strong technical writing expertise for production of datasheets, vendor presentations and product planning documents

High volume MEMS development and production experience
Assets
Cleanroom and microassembly experience

Basic programming/scripting experience: C++/Python or equivalent

Familiar with dynamic multiphysics simulations and analysis