Senior Hardware Test Engineer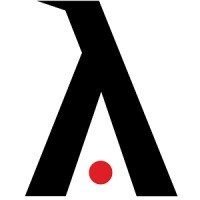 AdHawk Microsystems
Other Engineering, Quality Assurance
Waterloo, ON, Canada
Posted on Wednesday, May 18, 2022
Position Summary:
We are looking for a senior hardware test engineer from the semiconductor and/or the optics & photonics industries with experience in developing automated test platforms for high volume MEMS products. As a senior test engineer you will be responsible for developing test systems (Hardware and/or software) to characterize AdHawk's MEMS products. In addition, you will work with third party test vendors to develop test setups suitable for high volume production tests.
You will be developing product test strategies based on internal and external requests. In addition, you will also be designing custom fixtures and load boards to interface between AdHawk's products and test equipment for electrical and/or optical tests.
You are a curious and driven person who is excited by the prospect of pushing the limits of product testing for innovative MEMS products. You are also excited to challenge yourself to integrate several disciplines into noval test solutions in order to meet the challenging test requirements of AdHawk's MEMS products.
You will play a pivotal role in architecting AdHawk product testing strategy, including selection of equipment and interacting with semiconductor test vendors to deploy cost efficient test solutions. You will be working closely with the design team to develop at-scale test solutions for our innovative MEMS devices. You will also work closely with the QA team in order to ensure the product testing solutions meet the QA requirements. You will be working with vendors globally in order to design and build out AdHawk's high volume testing capability.
Primary Job Responsibilities
Design and develop automated test systems to optically and electrically characterize MEMS devices at the wafer level and/or module level.

Design test fixtures and sub test systems that can fit well with industrial standard automated test systems for final production test in high volume

Develop bench top test setups capable of performing detailed characterization over a wide range of operation conditions (temperature, humidity, vibration, voltage, etc)

Customize (via software and hardware development) industry standard ATEs to fit AdHawk's MEMS products test needs.

Development of test adapter (fixtures) for optoelectronic testing of MEMS devices.
In addition to primary job responsibilities, from time to time, you may need to:
Perform statistical analysis on test and characterization results in collaboration with internal QA team to monitor yields and test coverage.

Characterize and validate that the designed test systems are operating as expected such as adequate test throughput and detectability according to product specs.

Debug and perform root cause analysis on issues related to testing and characterization (including test hardware and software)
Required qualifications:
5+ years of experience in high volume production testing in the semiconductor, MEMS and/or optical industry

2+ years of experience with Automated Test equipment (ATE)

Expert in one of the following programming languages: C, C++, Vee, Matlab, Labview or other equivalent options.

Self-driven and passionate in a fast-paced, multicultural working environment
Desired qualifications:
Experience with integrating ATE with custom fixtures

Exposure to FPGA programming environments.

Proficiency in programming with scripting languages (preferably Python) is a plus

Experience with statistical analysis of large datasets using statistical software or

toolboxes (Pandas) is a plus