Revenue Optimisation Specialist (Hotels), APAC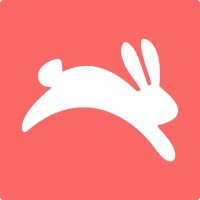 Hopper
Bangkok, Thailand
Posted on Wednesday, April 12, 2023
About the Role
The Revenue Optimization Specialist (ROS) is the main point of contact for the hotel for all operational needs. The ROSs are in constant communication with hoteliers to discuss revenue enhancing opportunities: rate shops, rate plans, promotions, product updates, etc.
A strong candidate for the ROS position excels in the following three areas:
Operations:
Ease to follow and improve processes. Maintaining a fluent and well-organized task list is key to success in this role.
Technical aptitude and knowledge. It is crucial for the ROS to understand the Hopper Hotels Product fully. As a result, the attention to detail skill has to be spot on - our product is constantly evolving and changing (e.g. experiments, new app experience updates, fintech, etc)
Account Management:
Personable and able to defend their position. Even though this is not an acquisitions role, the ideal candidate is good at negotiating, using data to back up their claims, and creatively looking into solutions to accommodate the hotelier's needs while maintaining a positive outcome for Hopper
Good communication skills. Many hoteliers will require thorough explanations on different topics: connectivity, product, rates, etc. The ideal candidate can vocalize and explain different topics in a simple and effective manner.
Analytics:
Rapid ability to understand analytics software (e.g. Tableau and Amplitude) and ability to solve problems independently. If you do not know how to do something, attempt to find the answer with little guidance from others.
Ability to interpret and analyze data. Easily identify patterns and root causes as to why things are happening (e.g. a hotel provides higher priced rates which in turn reflects in the direct hotel win rate)
Responsibilities
Support hotel business and be targeted on boosting your large portfolio's performance within the Hopper distribution channels
Understand pricing and availability metrics and ensure your partners are taking their fair share of sales
Analyse hotel performance and provide recommendations for improvement through the Hopper distribution channels
Create partner specific account development plans and reporting
Build high touch, consultative and strong relationships with our hotels through regular and open communications
Deliver quantitative results, business understanding and strategic insights to partners
Track hotel performance and interactions within SalesForce
Share ideas and feedback on local trends including competitor insights, customer needs, sales, product and marketing information
Take a proactive approach on customer success items and problem solving
Own and develop the day to day relationships with your hotel partners and support the Hotel Supply Market Management team
Work with Market Management to negotiate ad hoc promotions, marketing funds and discounts from your partners
Qualifications
3-5 years of relevant experience in the travel tech company, revenue management system or wholesaler industry with a passion for Travel, and Hopper's mission. Desire to evangelize Hopper's message throughout the world.
Experience in the APAC markets
Thai speakers will be preferred
Experience with Salesforce or similar CRM
Knowledge of SQL, Tableau, or similar data visualization tools
Proven ability to communicate across a large portfolio of hotel partners
A natural curiosity and ability to answer hard questions with data
A natural ability to communicate and influence internal and external stakeholders
The ability to work with minimal guidance, be proactive, and handle ambiguity and the challenge of quickly evolving goals
A "can-do" mindset and enthusiasm to own a series of varied problems, thrives in a dynamic and entrepreneurial environment where pushing limits is everyday business
No ego. Strong focus on doing what is right for the customer and the company
A solid educational background and graduate degree
Benefits
Well-funded and proven startup with large ambitions, competitive salary and stock options
Unlimited PTO
$200 Carrot Cash annual travel stipend (available in most countries)
Full health, medical, coverage
WeWork All Access Pass
Work-from-home stipend
Entrepreneurial culture where pushing limits and taking risks is everyday business
Open communication with management and company leadership
Small, dynamic teams = massive impact
#posttoexternal
More about Hopper
At Hopper, we are on a mission to become the world's best — and most fun — place to book travel. By leveraging massive amounts of data, advanced machine learning algorithms, Hopper combines its world-class travel agency offering with proprietary fintech products to help customers spend less and travel better. Ranked the third largest online travel agency in North America, the app has been downloaded nearly 80 million times and continues to gain market share globally.
Here are just a few stats that demonstrate the company's recent growth:
-
Hopper sold around $4 billion in travel and travel fintech in 2022, up nearly 3X over 2021. In 2022, Hopper increased its revenue 2.5X year-over year.
-
The company's bespoke fintech products, such as Flight Disruption Guarantee and Price Freeze, now represent 30-40% of Hopper's total app revenue.
-
Given the success of its fintech products, Hopper launched a B2B initiative called Hopper Cloud in late 2021. Through this partnership program, any travel provider (airlines, hotels, banks, travel agencies, etc.) can integrate and seamlessly distribute Hopper's fintech or travel inventory. As its first Hopper Cloud partnership,
- Hopper partnered with Capital One to co-develop Capital One Travel, a new travel portal designed specifically for cardholders.
-
Recognized as one of the world's most innovative companies by Fast Company four years in a row, Hopper has been downloaded over 80 million times and continues to have millions of new installs each month.
- Hopper has raised over $700 million USD of private capital and is backed by some of the largest institutional investors and banks in the world. Hopper is primed to continue its acceleration as the world's fastest-growing mobile-first travel marketplace.