Partner Success Specialist, Global Chains - Hotels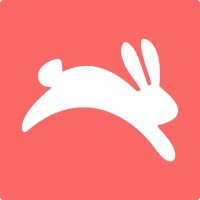 Hopper
Remote · United States
Posted on Tuesday, May 23, 2023
About the job
The Partner Success Specialist, Global Chains (Hopper Hotels) will be responsible for the day to day implementation, onboarding and management of Hopper's fast growing portfolio of hotel chains. Global Chains account for over fifty percent of all of Hopper's hotel sales currently and you will support a portfolio of existing partners, onboard new partners and be accountable for their growth. You will build account plans, communicate performance data, understand the connectivity landscape available to Hopper and its hotel partners and help optimize performance for your partners.
This role requires a naturally organized and curious individual who is prepared to identify, analyze and solve a variety of challenges and use data to determine where to prioritize. You will be required to support the evolving needs of a fast growing team and the right candidate will enjoy working with partners, digging into data, onboarding hotels and collaborating with internal teams.
In this position you will:
- Support a portfolio of chain hotel groups and be targeted on boosting your portfolio's performance within the Hopper distribution channels.
- Liaise with the Strategic Chain team to smoothly onboard new hotel contracts using various methods available to Hopper
- Create partner specific account development plans and reporting
- Build high touch, consultative and strong relationships with our hotels through regular and open communications
- Analyze hotel performance and provide recommendations for improvement through the Hopper distribution channels
- Track hotel performance and interactions within SalesForce
- Share ideas and feedback on local trends including competitor insights, customer needs, sales, product and marketing information
- Take a proactive approach on customer success items and problem solving
- Own and develop the day to day relationships with your hotel partners and support the Hotel Supply acquisition team
-
Deliver quantitative results, business understanding and strategic insights to account managers for evaluation and delivery to the Brand partners.
- Understand pricing and availability metrics and ensure your partners are taking their fair share of sales
-
Facilitate any negotiated ad hoc promotions, marketing funds and discounts from your partners.
A strong candidate will demonstrate:
- Ability to work in the Eastern US (GMT-4) or London Time Zones (GMT+1)
- A "can-do" mindset and enthusiasm to own a series of varied problems
- Proven ability to communicate across a portfolio of hotel chains
- Solid understanding of the business processes and their impact on the end consumer
- A natural curiosity and ability to answer hard questions with data
- A preference for action, testing and reporting on all project performance
- A natural ability to communicate and influence internal and external stakeholders
- The ability to work with minimal guidance, be proactive and to handle ambiguity and the challenge of quickly evolving goals
- Thrives in a dynamic and entrepreneurial environment where pushing limits is everyday business
- 2+ years of relevant work experience in the hospitality industry
Nice to have:
Experience with Salesforce or similar CRM
A background with online travel agencies or hotels revenue management teams
Knowledge of SQL, Tableau or similar data visualization tools
Compensation & Benefits
- Well-funded and proven startup with large ambitions, competitive salary and sales incentive plan
- Home working environment
- $300 work from home stipend
- 100% employer paid medical, dental, vision, disability and life insurance plans
- Unlimited PTO Access to a 401k
#posttoexternal
MORE ABOUT HOPPER
At Hopper, we are on a mission to become the world's best — and most fun — place to book travel. By leveraging massive amounts of data, advanced machine learning algorithms, Hopper combines its world-class travel agency offering with proprietary fintech products to help customers spend less and travel better. Ranked the third largest online travel agency in North America, the app has been downloaded nearly 80 million times and continues to gain market share globally.
Here are just a few stats that demonstrate the company's recent growth:
-
Hopper sold around $4 billion in travel and travel fintech in 2022, up nearly 3X over 2021. In 2022, Hopper increased its revenue 2.5X year-over year.
-
The company's bespoke fintech products, such as Flight Disruption Guarantee and Price Freeze, now represent 30-40% of Hopper's total app revenue.
-
Given the success of its fintech products, Hopper launched a B2B initiative called Hopper Cloud in late 2021. Through this partnership program, any travel provider (airlines, hotels, banks, travel agencies, etc.) can integrate and seamlessly distribute Hopper's fintech or travel inventory. As its first Hopper Cloud partnership,
- Hopper partnered with Capital One to co-develop Capital One Travel, a new travel portal designed specifically for cardholders.
-
Recognized as one of the world's most innovative companies by Fast Company four years in a row, Hopper has been downloaded over 80 million times and continues to have millions of new installs each month.
- Hopper has raised over $700 million USD of private capital and is backed by some of the largest institutional investors and banks in the world. Hopper is primed to continue its acceleration as the world's fastest-growing mobile-first travel marketplace.