Financial Controller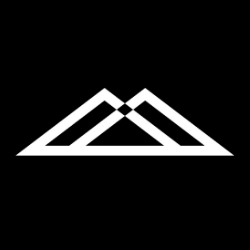 Potential Motors
Accounting & Finance
Fredericton, NB, Canada
Posted on Friday, September 9, 2022
You're passionate about a sustainable future and want to build something special. You want autonomy to own your work and at the same time to work with a talented, like minded team. The pace and scope of bringing an innovative product to market doesn't scare you - it excites you.
We feel exactly the same way.
Potential Motors is an electric vehicle technology startup focused on developing Off-Road ADAS technologies that enhance driving, optimize vehicle performance, and improve safety across various off-road industries. Our innovative product, Off-Road OS, is tailored to the needs of industries such as off-road vehicles, automotive, mining, and defence.
As electric vehicles (EVs) gain prominence, our intelligent control systems will become increasingly valuable by optimizing energy consumption and extending battery life. We are looking for ambitious individuals to join our mission to make every off-road driver drive like an expert.
Here's the problem we are trying to solve:
Financial Management is currently shared between multiple executives and consultants. While this process has enabled us to grow to the size we are now, we are planning growth that requires more strategic and holistic oversight. The individual will play a critical role in scaling our accounting operations to support business growth and serve as a finance partner to management. This opportunity is ideal for someone looking to deliver high-value work within a small and agile finance team, while seeing the impact of their work in real-time.
The ideal candidate is an experienced accounting professional with exceptional leadership abilities. They are not afraid to dig into the details yet prefer managing strategic high-level activities. They are an effective team leader who knows how and when to delegate and provide guidance where needed
.
Here's where you will come in
Finance Partner
Proactively manage cash flows, ensuring optimal allocation of resources and financial sustainability.
Coordinate with People Operations on payroll, adhering to local labor and tax regulations.
Support strategic planning by providing financial projections and participating in planning sessions.
Lead in annual budgeting, forecasting, and operational planning efforts.
Continuously drive company-wide financial literacy
Policy, Systems, & Control
Research, develop, and document accounting policies, procedures, and internal controls compliant with B2B technology industry standards.
Implement and manage robust, scalable accounting systems to meet the specific needs of a rapidly growing technology business.
Oversee and refine non-financial policies including expenses, procurement, and vendor relations.
Financial Analysis & Reporting
Prepare timely financial statements (monthly, quarterly and annual), providing accurate insights and analyses of the business results
Develop a deep understanding of our information systems and identify opportunities for improvements
Assist with the preparation of quarterly Board materials including a detailed overview of corporate performance and management commentary
Functional Oversight
Oversight of overall accounting function and all accounting matters.
Build and oversee a team.
Oversee the accounts payable function, provide finance review of vendor agreements and direct the overall contract to payment process
Mediating tax refunds (ie. SRED)
Oversee the treasury function, including cashflow management and bank reconciliations.
What you're good at
Proven leader with a history of success in leading and influencing teams and stakeholders
Full cycle accounting experience – Accounts Receivables, Accounts Payables, Payroll, Bank Reconciliations through to financial statement preparation
CPA designation required.
Advanced working knowledge of accounting systems (ie. Xero) and GSuite
Taxation and Sale Tax knowledge
Experience in a VC funded start-up environment, an asset
Technical problem-solving skills
Start Date: January 2024
This role is based out of our office in Fredericton, NB.
What it's like to work with us:
Unlimited vacation.
Health benefits plan from day one.
Freedom and flexibility in work-life balance
Clear career progression plans & learning allowance.
Paid Parental Leave
A values-driven workplace and strong founding culture.
Potential Motors is an equal opportunity employer.