Junior Accountant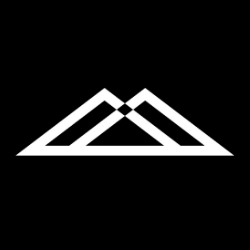 Potential Motors
Accounting & Finance
Fredericton, NB, Canada
Posted on Tuesday, May 16, 2023
You're passionate about a sustainable future and want to build something special. You want autonomy to own your work and at the same time to work with a talented, like minded team. The pace and scope of bringing an innovative product to market doesn't scare you - it excites you.
We feel exactly the same way.
Potential Motors is an electric vehicle technology startup focused on developing Off-Road ADAS technologies that enhance driving, optimize vehicle performance, and improve safety across various off-road industries. Our innovative product, Off-Road OS, is tailored to the needs of industries such as off-road vehicles, automotive, mining, agriculture, and search and rescue.
As electric vehicles (EVs) gain prominence, our intelligent control systems will become increasingly valuable by optimizing energy consumption and extending battery life. We are looking for ambitious individuals to join our mission to make every off-road driver drive like an expert.
We are seeking a detail-oriented and proactive Junior Accountant to join our team. Reporting to the Director of People & Operations, you will play a crucial role in supporting our organization's financial operations and ensuring accurate and timely financial information.
This is an excellent opportunity for a talented individual looking to grow their career in finance and make a significant impact in a fast-paced startup environment.
Here's where you'll come in
Manage accounts payable and accounts receivable processes, including invoicing, payment processing, and follow-up on outstanding payments.

Bookkeeping:

Perform general accounting tasks: record financial transactions, verify accuracy, and reconcile accounts.
Maintain financial records, including journal entries and day-to-day transactional duties (purchases, receipts, sales, payments).

Tax:

Assist with tax preparation and filing, ensuring compliance with relevant laws and regulations.

Year End:

Prepare year end materials for our external accounting team.

Financial Reporting:

Prepare financial statements (quarterly and annual reports).
Generate regular financial reports, providing analysis of spending and revenue trends.
Handle financial reporting to various funding agencies (IRAP, ACOA, SRED).

Payroll:

Administer payroll processes, calculate employee compensation, deduct taxes, and ensure accurate and timely payments.
What you're good at
Accounting Knowledge: Strong understanding of basic accounting principles, including bookkeeping, financial reporting, and budgeting. Familiarity with relevant accounting standards and regulations is important.
Additional Skills: Experience with grants, payroll administration, or research and development programs would be advantageous.
Technical Skills: Proficiency in using accounting software and tools such as Xero, Google Sheets, and payroll management systems for bookkeeping, financial reporting, and payroll tasks.
Experience: At least 2 years of previous accounting experience, with a focus on practical working knowledge of day-to-day financial operations within a business.
Certification (optional): While not required, having a Certified Public Accountant (CPA) designation would be beneficial.
Education: A post-secondary degree in a business or finance field.
What it's like to work with us:
Unlimited vacation.
Health benefits plan from day one.
Freedom and flexibility in work-life balance
Clear career progression plans & learning allowance.
Paid Parental Leave
A values-driven workplace and strong founding culture.
Potential Motors is an equal opportunity employer.