Director of Marketing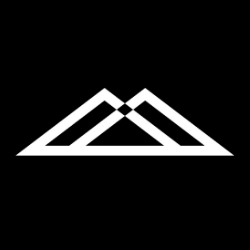 Potential Motors
Marketing & Communications
Fredericton, NB, Canada
Posted on Thursday, September 28, 2023
You're passionate about a sustainable future and want to build something special. You want autonomy to own your work and at the same time to work with a talented, like minded team. The pace and scope of bringing an innovative product to market doesn't scare you - it excites you.
We feel exactly the same way.
Potential Motors is an electric vehicle technology startup focused on developing Off-Road ADAS technologies that enhance driving, optimize vehicle performance, and improve safety across various off-road industries. Our innovative product, Off-Road OS, is tailored to the needs of industries such as off-road vehicles, automotive, mining, agriculture, and search and rescue.
As electric vehicles (EVs) gain prominence, our intelligent control systems will become increasingly valuable by optimizing energy consumption and extending battery life. We are looking for ambitious individuals to join our mission to make every off-road driver drive like an expert.
Responsibilities
Leadership:
Accountable for determining and executing the marketing objectives.
Strategic planning for go-to-market activities with the leadership team.
Hiring and management of the marketing team as it grows with our business.
Demand Generation
Develop and implement a marketing strategy to attract our key target markets (B2B) for Off-Road OS through various channels, including digital, content, events (digital & in-person) and video.
Establish Potential Motors as a thought leader in off-road industries and electric vehicle spaces by sharing insights, research, and innovations that attract our target market.
Own our web presence and its build-out as product-market fit continues to evolve.
Marketing Operations:
Manage the marketing budget.
Own marketing campaign performance.
Collaborate with other departments to align marketing efforts with objectives of the business, primarily supporting business development.
Maintain a clear brand direction, ensuring consistency in messaging across all channels and filtering all external communications through the brand.
Product Marketing:
Collaborate with technical teams to capture real-life demonstrations of the Off-Road ADAS system in action, directing the creation of compelling video content that highlights its practical applications and benefits.
Develop product marketing assets that demonstrate the value of OROS for our key verticals including powersports, automotive, mining and defense.
Event Management:
Participate in and host industry-specific events, such as automotive trade shows, engineering conferences, and technology showcases to engage with potential customers, partners, and influencers.
Manage, promote and host Potential Motors event and private demo drives at our test track.
Skills Required
Marketing Experience: 10+ years in B2B embedded software marketing.
Education: Bachelor's degree in marketing or a related field (MBA is a plus).
Leadership and management skills: Strong leadership, interpersonal, and project management skills are essential, as this role will be responsible for hiring and managing an internal marketing team as the company grows, overseeing vendors, collaborating with cross-functional teams.
Communication skills: Exceptional written and verbal communication skills are necessary for creating compelling marketing messages, collaborating with internal and external stakeholders, and presenting the company's vision and product offerings.
Content Creation: Experience planning, managing, writing, and distributing product marketing content across various digital and in-person channels.
Marketing tools: Deep understanding of marketing tools including CRM, web CMS, google analytics, LinkedIn marketing, design software and related tools. We use slack, figma, miro and confluence extensively in our day-to-day operations.
Adaptability and innovation: Able to adapt to changing market conditions, embrace innovation, and stay updated on industry trends and best practices in marketing.
Start Date: Tuesday, January 9, 2024
What it's like to work with us:
Unlimited vacation.
Health benefits plan from day one.
Freedom and flexibility in work-life balance
Clear career progression plans & learning allowance.
Paid Parental Leave
A values-driven workplace and strong founding culture.
Potential Motors is an equal opportunity employer.