Operations Coordinator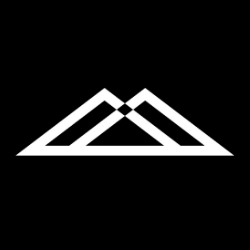 Potential Motors
Administration, Operations
Fredericton, NB, Canada
Posted on Thursday, September 28, 2023
You're passionate about a sustainable future and want to build something special. You want autonomy to own your work and at the same time to work with a talented, like minded team. The pace and scope of bringing an innovative product to market doesn't scare you - it excites you.
We feel exactly the same way.
Potential Motors is an electric vehicle technology startup focused on developing Off-Road ADAS technologies that enhance driving, optimize vehicle performance, and improve safety across various off-road industries. Our innovative product, Off-Road OS, is tailored to the needs of industries such as off-road vehicles, automotive, mining, agriculture, and search and rescue.
As electric vehicles (EVs) gain prominence, our intelligent control systems will become increasingly valuable by optimizing energy consumption and extending battery life. We are looking for ambitious individuals to join our mission to make every off-road driver drive like an expert.
Potential Motors aims to be a talent destination.. a place that connects and develops the most talented individuals with challenging problems, meaningful work, and strong, healthy teams.
The Operations Team works behind the scenes to make sure everyone is equipped to succeed.
Here's where you'll come in:
Own & Improve the candidate experience
Build out our talent pipelines. Working with our hiring managers to learn what talent we need and how to find it.
Streamline the hiring process by organizing and handling resumes, candidate screening, interview scheduling, and thanking candidates who do not continue.
Own & Improve new employee experience
Coordinate the new hire onboarding experience from offer to the end of their first week.
Handle contracts, workstations, benefits, and payroll initiation.
Support & Improve the Employee Experience
Maintain employee information. Support new HRIS implementation.
Administer Employee Benefits
Anticipate and handle office space requirements, including maintenance, safety, and supplies.
Lead and contribute to special projects as assigned.
Support and Improve Financial Operations
Assist with investor and grant reporting.
Support procurement needs across technical and business teams.
Maintain good standings with our accounts payable.
Assist with employee payroll, including keeping our compensation brackets up to date to ensure our salaries align with market standards for each level.
Who you are:
Proactive and Organized: An individual who thrives in taking ownership and improving processes.
Team-Oriented: Though not overseeing anyone directly, your ability to collaborate with and influence others to achieve common goals will be key. Your knack for connecting and motivating without direct authority is vital.
Adaptable and Solution-Focused: Prepared to lead and contribute to various projects with a focus on innovation and efficiency.
Experience Requirement: This role is for the bold and the curious. Prior experience in ops, HR, or related fields is a plus, but not essential. We seek someone ready to dive into new tasks, with a commitment to learn and adapt quickly. Your enthusiasm for challenges and drive to master them sets you apart.
Start Date: Tuesday, January 9, 2024
What it's like to work with us:
Unlimited vacation.
Health benefits plan from day one.
Freedom and flexibility in work-life balance
Clear career progression plans & learning allowance.
Paid Parental Leave
A values-driven workplace and strong founding culture.
Potential Motors is an equal opportunity employer.