Sr. Sensor Integration Specialist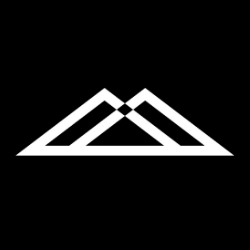 Potential Motors
IT
Fredericton, NB, Canada
Posted on Thursday, September 28, 2023
You're passionate about a sustainable future and want to build something special. You want autonomy to own your work and at the same time to work with a talented, like minded team. The pace and scope of bringing an innovative product to market doesn't scare you - it excites you.
We feel exactly the same way.
Potential Motors is an electric vehicle technology startup focused on developing Off-Road ADAS technologies that enhance driving, optimize vehicle performance, and improve safety across various off-road industries. Our innovative product, Off-Road OS, is tailored to the needs of industries such as off-road vehicles, automotive, mining, agriculture, and search and rescue.
As electric vehicles (EVs) gain prominence, our intelligent control systems will become increasingly valuable by optimizing energy consumption and extending battery life. We are looking for ambitious individuals to join our mission to make every off-road driver drive like an expert.
This role will play an instrumental role in integrating perception sensor technologies into our Off-Road ADAS solutions. This role demands hands-on experience in deploying perception sensors on vehicles and is essential for sensor selection, data collection, calibration, and optimization. The candidate will help create intelligent systems that redefine off-road capabilities across a variety of industries.
Here's where you'll come in
Sensor Development and Integration
Develop, integrate, and validate sensor systems within the Off-Road ADAS framework
Research and identify the most suitable sensor technologies for proactive terrain analysis and vehicle control
Create and maintain integration guidelines and best practices
Sensor Fusion and Algorithm Optimization
Optimize sensor fusion algorithms to ensure reliable and accurate data input
Collaborate with software and machine learning engineers to refine data models
Testing and Validation
Conduct field tests to assess sensor performance under different environmental conditions and terrains
Collaborate with quality assurance teams to ensure sensor systems meet all regulatory and safety standards
Technical Leadership and Mentoring
Provide technical expertise and recommendations to team members and stakeholders
Mentor junior staff in sensor technologies and integration techniques
Algorithm Development
Design and develop algorithms to identify and remove/reduce noise in input data streams
Design and develop data fusion models to improve output signal robustness for vehicle control systems
Use simulation tools to verify implementations
Implement and test algorithms in code for deployment on vehicle compute units
Tuning of algorithms to improve performance based on real dataSensor Development and Integration
Who you are
A problem solver who thrives in tackling complex sensor integration challenges.
Agile and adaptable, capable of working in a fast-paced startup environment.
A team player who collaborates effectively with cross-functional teams.
A mentor, willing and capable of providing guidance to junior staff to foster team development.
What you're good at
Expert in integrating and validating perception sensor technologies like cameras, lidar, radar, and ultrasonic sensors in vehicular systems.
Skilled in optimizing sensor fusion algorithms to provide accurate and reliable data.
Proficient in conducting field tests and analyzing real-world data to refine sensor performance.
Knowledgeable in ensuring that sensor systems comply with safety and regulatory standards.
Start Date: Tuesday, January 9, 2024
What it's like to work with us:
Unlimited vacation.
Health benefits plan from day one.
Freedom and flexibility in work-life balance
Clear career progression plans & learning allowance.
Paid Parental Leave
A values-driven workplace and strong founding culture.
Potential Motors is an equal opportunity employer.