Senior Full-Stack Developer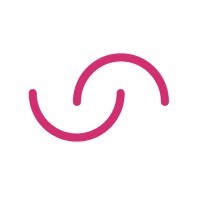 Potloc
Software Engineering
Montreal, QC, Canada
Posted on Wednesday, March 23, 2022
ABOUT POTLOC :
Potloc has become an expert in gathering and centralizing valuable insights that enable businesses to better understand and tackle their ongoing challenges. We are sourcing survey respondents on social media networks, through advanced geolocation and interest-based targeting.
Our team is building a dashboard to present all of our data into a clear and reliable internal tool used to drive thousands of respondents to our surveys. You will help us in bringing near real-time performance insights to our clients and build a scalable product.
At Potloc, we are driven by AMBITION, LEARNING, TRANSPARENCY and TEAM SPIRIT.
Our people are at the core of everything we do and these values guide our every decision. We are committed to the dev community: we participate in meetups, peer mentoring and open source platforms.
By joining Potloc, you will have the opportunity to work on innovative, open-source technologies and the latest web tech stack. Also, we love board games, playing music, outdoor activities, and almost all of us can juggle (we can teach you!).
Are you ready to join our team? We're excited to get to know you!
TA MISSION :
Afin de mieux accompagner l'hyper croissance de Potloc, l'équipe de développement a été scindée en 4 squads. Chaque équipe se concentre sur un élément clé de notre produit et se compose de plusieurs développeurs, d'un gestionnaire de produit, d'un concepteur de produit et d'un scientifique des données. En tant que développeur front end senior, vous contribuerez de manière proactive à la base de code actuelle et apporterez de la vélocité à l'équipe existante. Vous ferez partie d'une équipe de développeurs backend et frontend expérimentés.
Aux côtés de notre équipe, vous développerez de nouvelles fonctionnalités sur notre logiciel d'analyse de données ; notre tableau de bord. Notre tableau de bord est utilisé par les clients internes (Répondent Acquisition, Market Research) pour créer et optimiser des campagnes multicanaux, surveiller les quotas et finalement fournir un échantillon de répondants représentatif de haute qualité dans un délai très court. Vous rapporterez au gestionnaire de la squad questionnaire et plateforme.
Le rôle est dans la squade questionnaire et plateforme, qui se concentre sur la création de la plateforme la plus efficace pour capturer les tendances du marché et les informations sur les consommateurs en offrant la meilleure expérience possible aux répondants. En tant que Développeur Full-Stack Senior, vous devrez accomplir les tâches suivantes :
---------------------
In order to better support Potloc's hyper growth, the development team was split into 4 squads. Each squad is focused on a key element of our product and consists of several developers, a product manager, product designer and a data scientist. As a Senior Frontend Developer, you will proactively contribute to the current codebase and bring velocity to the existing team. You will be part of a team of experienced backend and frontend developers.
Alongside our technical team, you will develop new features on our data analysis software; our dashboard. Our dashboard is used by internal clients (Respondent Acquisition, Market Research) to create & optimize multi-channel campaigns, monitor targeted quotas and ultimately deliver a high-quality representative respondent sample under a very short amount of time. You will report to the Technical Lead of the analytics squad.
The role is for the Questionnaire and platform squad, which is focusing on building the most effective platform to capture market trends and consumer insights through the best respondent experience. As a Senior Full-Stack Developer you will play a crucial role in:
Responsabilités - Responsibilities
Améliorer l'information en la transformant en format facile à digérer ;
Rendre les données disponibles et conformes à SOC2 & GDPR ;
Mettre en œuvre le SSO pour se conformer à nos normes de cybersécurité ;
Offrir une expérience de répondant exceptionnelle ;
Intégrer des API entre les fournisseurs de questionnaires et notre plateforme ;
Optimiser la structure de données à grande échelle pour le stockage et le calcul ;
Collaborer avec les product managers ;
Améliorer le système de conception de Potloc ;
Développer l'équipe grâce au mentorat et agir en tant qu'expert en la matière auprès d'une équipe de développeurs de logiciels.
Améliorez-vous en tant que leader en apprenant avec d'autres leaders Potloc et grâce à votre propre volonté d'apprendre.

---------------------

Enhancing information in an easy-to-digest format;
Making the data available and compliant with SOC2 & GDPR;
Implementing SSO to comply with our cybersecurity standards;
Providing exceptional respondent experience;
Integrating APIs between questionnaire providers and our platform;
Optimizing large scale data structure for storage and calculation;
Collaborating with product designers;
Improving Potloc's own design system;
Growing the team through mentoring and acting as a subject matter expert with a team of software developers.
Improving yourself as a leader by learning with other Potloc leaders and through your own willingness to learn.
Compétences Requises - Required Skills
Apportez votre expérience avec RoR, nous sommes sur Ruby 3.2 et Rails 7.0 !
Développer et améliorer la plateforme en collaborant avec les ingénieurs backend, frontend et full-stack pour piloter les fonctionnalités existantes et nouvelles
Contribuez à notre API GraphQL, à notre architecture de service, à notre système de file d'attente, à nos systèmes de base de données et à d'autres services d'infrastructure de base
Apprenez à mettre à l'échelle un grand ensemble de données sur AWS
Expérience en tant que programmeur professionnel utilisant React et Typescript ;
Expérience avec HTML, CSS et Javascript ;
Expérience dans le développement d'applications Web à page unique (SPA) dans React ou d'autres bibliothèques ou cadres pertinents ;
Compréhension de la programmation fonctionnelle et des principes de la POO ;
Expérience avec les bibliothèques de test telles que Jest, Vitest, RSpec, etc. ;
Connaissance des bibliothèques de gestion d'état telles que Redux, Apollo Client, react-query, jotai, etc. ;

---------------------

Bring your experience of Ruby, we're on Ruby 3.2 and Rails 7.0!
Develop and improve the platform by collaborating with Backend, Frontend and Full-stack Engineers to drive existing and new features
Contribute to our GraphQL API, service architecture, queuing system, database systems, and other core infrastructure services
Learn to scale a large set of data on AWS
Experience being a professional programmer using React and Typescript;
Experience using HTML, CSS and Javascript;
Experience developing Single Page Web Applications (SPAs) in React or other relevant libraries or frameworks;
Understanding of Functional Programming and OOP Principles;
Experience with testing libraries such as Jest, Vitest, RSpec, etc.;
Knowledge of state management libraries such as Redux, Apollo Client, react-query, jotai, etc.;
Pourquoi nous rejoindre ? What's in it for you ?
📚 Un excellent programme d'onboarding et de formation
🏡 Politique de télétravail flexible
🏖 4 semaines de vacances et 5 jours maladie
☀️ Un bel environnement de travail dans le Mile-End, lumineux et fun
📈 Une entreprise en croissance ou il n'y a pas de limite
🚴‍♀️ On t'offre ton abonnement Bixi

--------------------

📚 Comprehensive training and onboarding process
🏡 A flexible remote work policy
🏖 4 weeks vacations and 5 sick days
☀️ A great work environment in Mile-End, full of light and fun
📈 A rapidly growing company where the sky's the limit
🚴‍♀️ Bixi membership
Processus de Recrutement - Recruitment Process
Entrevue avec un membre de l'équipe d'Acquisition de Talents (30 min)
Entrevue avec le Lead Technique (30 min)
Exercice Technique et restitution (1h)
Fit avec l'équipe (1 hour)
Offre d'emploi 🙌

--------------------

Telephone interview (30 min)
Interview with the Tech Lead (30 min)
Technical interview (1 hour)
Meet the team (1 hour)
Job offer 🙌