Legal Counsel and Commercial Contracts Advisor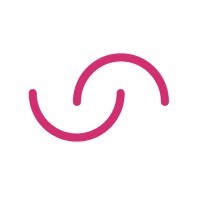 Potloc
Legal
Montreal, QC, Canada
Posted on Friday, April 21, 2023
A PROPOS DE POTLOC / ABOUT POTLOC :
Nous sommes devenus des experts dans la collecte et la centralisation d'informations précieuses qui permettent à nos clients de mieux comprendre leur défis et de les relever avec succès. Notre ambition est de permettre à nos clients de prendre des décisions plus judicieuses en repoussant chaque jour les limites des études de marché.
Chez Potloc, nous incarnons 4 valeurs au quotidien: Ambition, Apprentissage, Transparence et Esprit d'équipe. Nous avons développé de nouvelles équipes, de nouveaux paliers de gestion, de nouvelles expertises - et ce n'est que le début.
Nous sommes soutenus par des investisseurs solides et nous sommes sur le point de lancer notre série C. Notre objectif? Devenir la prochaine licorne en ResTech.
-----------------------
Now an expert in gathering and centralizing valuable insights, Potloc has reinvented consumer research by conducting hyper-targeted surveys through social media which better caters to modern consumers. Our ambition is to enable our clients to make better decisions by pushing the boundaries of market research every day.
At Potloc, we embody 4 values everyday: Ambition, Learning, Transparency & Team Spirit. We have added new teams, new layers of management, new expertises- and we are just getting started.
Backed by strong investors and on the way to our Series C, our goal is to become the next unicorn in ResTech!
LES MISSIONS & RESPONSABILITÉS / MISSION & RESPONSIBILITIES :
En tant que Legal Counsel and Commercial Contracts Advisor dans notre bureau montréalais, vous serez amené(e) à jouer un rôle essentiel dans le processus d'approvisionnement tout en conseillant les membres de l'équipe de vente.
Sous la responsabilité du VP Finance, vous aurez pour mission:
• Gérer les demandes de contrats provenant de différentes équipes, en français et en anglais.
• Rédiger et négocier des contrats pour l'ensemble du groupe Potloc (Canada, États-Unis, France), y compris des Appels d'offres, des contrats cadres, des lettres d'engagement, des avenants, des déclarations de travail, des accords de licence et des accords de confidentialité.
• Conseiller les collaborateurs sur les risques et les enjeux juridiques, y compris sur la confidentialité des données, le RGPD, la propriété intellectuelle, etc.
• Examiner les nouvelles législations, anticiper leur impact potentiel sur l'approvisionnement juridique et apporter des conseils en conséquence.
• Gestion des contrats commerciaux : contrôler et améliorer le processus agile d'élaboration, d'examen et de négociation des contrats ; conseiller les collaborateurs de tous niveaux sur une vaste gamme de transactions commerciales en matière d'achats ; mettre à jour et développer la documentation standard pour protéger au mieux les intérêts de l'entreprise en matière d'engagements contractuels, trouver un équilibre et optimiser les risques, et assurer la protection juridique de l'entreprise.
• Résoudre les litiges et autres questions juridiques qui se posent au moment de l'exécution du contrat.
• Assurer un reporting régulier de qualité et, dans ce cadre, être en mesure d'identifier les risques et les opportunités, et les transmettre à la direction.
• Gérer les relations avec les cabinets d'avocats externes.
• Organiser des sessions de formation et de sensibilisation sur des sujets liés aux achats ainsi que sur d'autres sujets juridiques.
-----------------------
As the Legal Counsel and Commercial Contracts Advisor in our Montreal office, you will play a vital part in the procurement process while closely advising the Sales team.
Reporting to the VP Finance, your mandate will include, but is not be limited to:
• Managing incoming contract requests from various areas of the business in French and in English.
• Drafting and negotiating procurement related agreements for the whole Potloc Group (Canada, US, France) including RFP's, RIF's, Master Service Agreements, engagement letters, renewals, statements of work, license agreements and confidentiality agreements.
• Advising stakeholders on legal risks and issues including data privacy, GDPR, intellectual property, etc.
• Reviewing and giving guidance on newly introduced legislation and its potential impact on Legal Procurement.
• Commercial contract management: Monitor and improve agile process for contract development, review and negotiation; advise all levels of business partners on a broad array of Procurement business transactions; update and develop standard documentation to protect company's best interests on contractual commitments, balance and optimize risks and ensure company is protected legally.
• Dispute settlement and other legal issues arising at contract execution stage.
Ensure regular reporting of quality, and as part of such, be able to identify risk and opportunities and then escalate to management.
• Liaison with external law firms.
• Facilitate training and awareness sessions on Legal Procurement topics as well as other legal topics.
CE QUE NOUS RECHERCHONS / REQUIRED SKILLS :
Maîtrise du français et de l'anglais
Licence en droit civil d'une école de droit accréditée
4 à 5 ans d'expérience dans la pratique du droit
Expérience en rédaction et en négociation de contrats commerciaux
Solides compétences en matière d'analyse et résolution de problèmes
Excellentes compétences en matière de communication et de relations interpersonnelles
Capacité à travailler de manière autonome et au sein d'une équipe
Souci du détail poussé
Aptitude à établir des priorités et à gérer simultanément plusieurs tâches

Si vous êtes un(e) avocat(e) motivé(e) et expérimenté(e), passionné(e) par l'amélioration des processus et l'établissement de relations solides avec les fournisseurs, nous vous encourageons à postuler pour cette opportunité !

-----------------------

Fluent in both French and English
Civil law license (LL.L) from an accredited law school
Between 4 and 5 years of experience practicing law
Experience drafting and negotiating commercial contracts
Excellent communication and interpersonal skills
Ability to work independently and as part of a team
Strong attention to detail
Ability to prioritize and manage multiple tasks simultaneously
Strong problem-solving and analytical skills

If you are a motivated and experienced lawyer who is passionate about improving processes and building strong relationships with vendors, we encourage you to apply for this exciting opportunity!
PROCESSUS DE RECRUTEMENT / HIRING PROCESS :
Échange avec un membre de l'équipe Talent Acquisition (30-45 min)
Entretien avec le VP Finance (1h)
Entretien avec le CEO de Potloc et le Conseiller Juridique externe (1h)
Offre d'emploi 🙌

-----------------------

Call with a Talent Acquisition member (30-45 min)
Interview with the VP Finance (1h)
Meeting with Potloc's CEO and external Legal Counsel (1h)
Job offer 🙌