Brand and Content Manager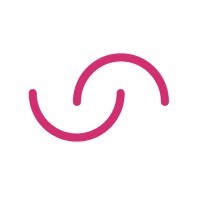 Potloc
Marketing & Communications
Montreal, QC, Canada
Posted on Friday, May 5, 2023
Grâce à une technologie de pointe qui permet de lancer des sondages à l'aide d'une géolocalisation avancée et d'un ciblage basé sur les intérêts, Potloc a développé une réelle expertise pour atteindre des audiences de niche à travers le monde (plus de 4,2 milliards d'utilisateurs de médias sociaux).
Fondée en 2014, Potloc compte aujourd'hui plus de 230 employés basés à Montréal et à Paris. 🚀
Notre mission? Permettre à nos clients de prendre de meilleures décisions en repoussant les limites de la recherche consommateur au quotidien.
Chez nous, ce qui compte c'est notre équipe. Nous encourageons l'évolution et nous soutenons nos employés à travers nos 4 valeurs fondamentales : AMBITION, APPRENTISSAGE, TRANSPARENCE et ESPRIT D'ÉQUIPE.
Potloc, à l'origine, c'est un peu un "potluck", et la diversité de parcours, de talents et d'ambitions permet à chacun d'apporter et de valoriser ses connaissances et son expérience.
Êtes-vous prêt à rejoindre notre équipe ? Nous sommes impatients d'apprendre à vous connaître !
-----------------------------------
Potloc is an innovative company with a lot to say! Taking advantage of cutting-edge technology that launches surveys using advanced geolocation and interest-based targeting, Potloc has become an expert in reaching niche audiences across the globe (more than 4.2 billion social media users).
Founded in 2014, Potloc has grown to over 230 employees based in Montreal and Paris. 🚀
Our mission? Empower our clients to make smarter decisions by pushing the boundaries of market research each and every day.
At Potloc, community is everything. We like to see people evolve and that's driven by our 4 fundamental values : AMBITION, LEARNING, TRANSPARENCY & TEAM SPIRIT.
True to our name's inspiration (potluck), we are a diverse group of talented and ambitious people, each bringing their knowledge and experience to the table.
Are you ready to join our team? We're excited to get to know you!
LA MISSION / THE MISSION : ⭐️
En tant que leader reconnu du marketing de marque et de contenu avec une expertise en marketing B2B d'entreprise, vous serez responsable de la stratégie de positionnement, de la conception, du développement du message et de l'exécution d'un continuum de contenu commercial et marketing tout au long du parcours de l'acheteur.
Rattaché(e) au Directeur Marketing, vous aurez la responsabilité d'une équipe. Votre mission? Prendre en main la gestion de la marque Potloc et orchestrer la création de contenus destinés à accélérer la visibilité de notre marque.
------------------
As a recognized brand and content marketing leader with expertise in enterprise B2B marketing, you will be responsible for the positioning strategy, design, message development and execution of a continuum of sales and marketing content throughout the buyer's journey.
Reporting to the Marketing Director, you will be managing a team. Your mission? Manage the Potloc brand and orchestrate the creation of content designed to accelerate the visibility of our brand.
LES RESPONSABILITÉS / RESPONSIBILITIES : 🚀
• Développer et mettre en œuvre des stratégies de marketing en lien avec les objectifs commerciaux et les besoins des clients cibles
• Élaborer et superviser la mise en place d'une stratégie de marque qui englobe tous les aspects de l'expérience client
• Travailler avec différentes équipes pour identifier les tendances du marché et développer de nouvelles offres de produits et de services qui répondent aux besoins des clients
• Diriger le développement et l'exécution d'un contenu efficace et attrayant qui promeut notre marque et stimule l'engagement des clients
• Suivre et rendre compte de l'efficacité des campagnes marketing et formuler des recommandations d'amélioration
• Développer et maintenir des relations solides en interne et en externe (y compris avec les agences, les freelances, les équipes produit et de vente...)
• Créer le calendrier éditorial social et programmer toutes les publications sur les médias sociaux, qu'elles soient éditoriales ou axées produit
• Maîtriser la stratégie, la vision et l'exécution du marketing d'influence, des micro-influenceurs et des principaux blogueurs pour développer la marque Potloc
• Travailler en partenariat avec les services de création et de marketing terrain pour maximiser l'engagement des clients clés.
------------------
• Develop and execute marketing strategies that align with our business goals and target customer needs
• Develop and oversee the implementation of a brand strategy that encompasses all aspects of the customer experience
• Work with cross-functional teams to identify market trends and develop new product and service offerings that meet customer needs
• Lead the development and execution of effective and engaging content that promotes our brand and drives customer engagement
• Monitor and report on the effectiveness of marketing campaigns and make recommendations for improvement
• Develop and maintain strong relationships internally and externally (including agencies, freelancers, sales team, product, and executive team)
• Create the social editorial calendar and schedule all social media posts, both editorial and product-focused
• Own the strategy, vision, and execution of influencer marketing, micro-influencers, and key bloggers to build the brand and keep Potloc top of mind
• Partner with creative and field marketing to maximize key customer engagement
LES QUALITÉS REQUISES / REQUIRED SKILLS : 💥
• 7-10 ans d'expérience dans la création de contenus et la stratégie de marque B2B (dont une première expérience comme manager d'équipe),
• Bilingue anglais-français,
• Vous êtes proactif(ve), force de proposition et vous êtes à l'aise avec l'environnement start up
• Esprit orienté résultats et fortes capacités d'analyse,
• Vous êtes reconnu(e) pour votre créativité, perspicacité et gestion des priorités,
• Excellentes capacités organisationnelles avec une rigoureuse attention au détail,
• Vous cherchez continuellement à améliorer les process et optimiser les projets,
• Vous reconnaissez l'importance du travail en équipe, vous êtes ouvert(e) à la critique et encouragez les autres à apporter des nouvelles idées,
Nous recherchons un marketeur hors pair, si vous pensez que le poste est fait pour vous et qu'il vous manque une ou deux compétences, tentez votre chance : nous savons reconnaître les vrais talents :) Pour réussir, vous devrez avoir le bon état d'esprit : proactivité, désir d'apprendre et soif d'amélioration constante.
------------------
• 7-10 years of experience in B2B content creation and branding (including a first experience as a team manager),
• Bilingual English-French,
• You are proactive, have a strong sense of initiative and are comfortable within a start-up environment,
• Results-oriented mindset and strong analytical skills,
• You are recognized for your creativity, insight and priority management,
• Excellent organizational skills with a rigorous attention to detail,
• You are continuously looking to improve processes and optimize projects,
• You recognize the importance of teamwork, are open to criticism and encourage others to contribute new ideas.
We're looking for a great marketer, if you think the job is for you and you're missing a skill or two, take a chance: we know how to recognize real talent :) To succeed, you'll need to have the right mindset: proactivity, a desire to learn and a thirst for constant improvement.
POURQUOI REJOINDRE POTLOC? / WHAT'S IN IT FOR YOU? 🙌
📚 Un excellent programme d'onboarding et de formation
🏡 Politique de télétravail flexible
🏖 4 semaines de vacances et 5 jours maladie
☀️ Un bel environnement de travail dans le Mile-End, lumineux et fun
📈 Une entreprise en croissance ou il n'y a pas de limite
💬 Une évaluation de performance tous les 6 mois
🚴‍♀️ On t'offre ton abonnement Bixi

-------------------

📚 Comprehensive training and onboarding process
🏡 A flexible remote work policy
 🏖 4 weeks vacations and 5 sick days
☀️ A great work environment in Mile-End, full of light and fun
📈 A rapidly growing company where sky is the limit
💬 Performance evaluation every 6 months
🚴‍♀️ Bixi membership
LE PROCESSUS DE RECRUTEMENT / HIRING PROCESS : 🤝
Échange avec les RH (45 min)
Entretien avec le Directeur Marketing (1h)
Exercice Technique (1h)
Team Fit (30 min)
Offre d'emploi 🙌

-------------

Exchange with HR (45 min)
Interview with the Marketing Director (1h)
Technical Exercise (1h)
Team Fit (30 min)
Job Offer 🙌