Growth Specialist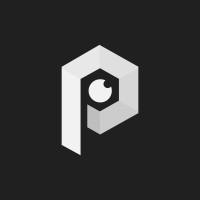 Prevu3D
Sales & Business Development
Montreal, QC, Canada
Posted on Thursday, June 10, 2021
Prevu3D is an emerging software company on a mission to make the benefits of 3D reality capture technologies accessible to Engineers and Project Managers in the manufacturing industry. Our platform provides a novel way to visit and reorganize industrial environments, easily and playfully.

We are looking for an innovative, brilliant, and over-ambitious "Growth Hacker / Go-to-Market Wizard" to generate leads for our great team of Corporate Sales Representatives.
Reporting to the Chief Revenue Officer, the Growth Specialist will use their skills and experience to increase our brand awareness, promote our company and products using various strategies and channels, especially focusing on social media and inbound marketing. The ideal candidate should be at ease and fully capable of engaging with potential customers and current clients by creating an end-to-end customer journey experience.
To ensure success, you will need extensive knowledge and relevant experience in marketing strategies, in addition to the ability to identify new business leads. An outstanding Growth Specialist is someone whose expertise translates into increased leads and profitability.
Are you ready for a challenge in the highly competitive environment of a fast-growing scale-up tech company competing with the best on the world's stage?
Growth Specialist Responsibilities:
Generating new business leads (the main KPI for evaluations and bonuses),

Evaluating and optimizing marketing and pricing strategies,

Analyzing market trends and preparing forecasts,

Increasing brand awareness and market share,

Coordinating marketing strategies with the CEO, CRO, and CPO,

Managing the established marketing department's budget,

Overseeing branding, advertising, and promotional campaigns,

Preparing and presenting quarterly and annual reports to senior management,

Promoting our brand at trade shows and major industry-related events,

Staying current in marketing strategies and trends,

Maintaining the company's competitive landscape,

Creating and maintaining the company's native content in collaboration with the UX/UI designer,

Creating, maintaining, and enforcing brand usage guidelines internally and externally,

Implementing and managing the company's marketing metrics dashboard and reporting marketing KPI to the CRO and CEO.

Participating in establishing the company's pricing strategies.
Growth Specialist Requirements:
Bachelor's degree in Marketing or similar degree or experience,

At least 5 years experience as a Marketing Manager, Growth Specialist or similar position,

Proficiency in e-marketing automation platforms such as HubSpot, LinkedIn Sales Solutions, and LeedFeader,

Proficiency in analytic platforms such as Google Analytics and FullStory,

Extensive knowledge of advertising on social media such as LinkedIn, YouTube, and Facebook.

Extensive knowledge of marketing strategies, channels, and branding, especially in B2B software solutions,

Expertise in implementing and managing customer satisfaction, referral programs, and client retention through NPS,

Superb leadership, communication, and collaboration abilities,

Exceptional analytical and problem-solving skills,

Autonomous with strong time management and organizational abilities,

Business Bilingual (English and Français), German is a plus,

Prior experience working at a scale-up is strongly encouraged.